Technical Talks :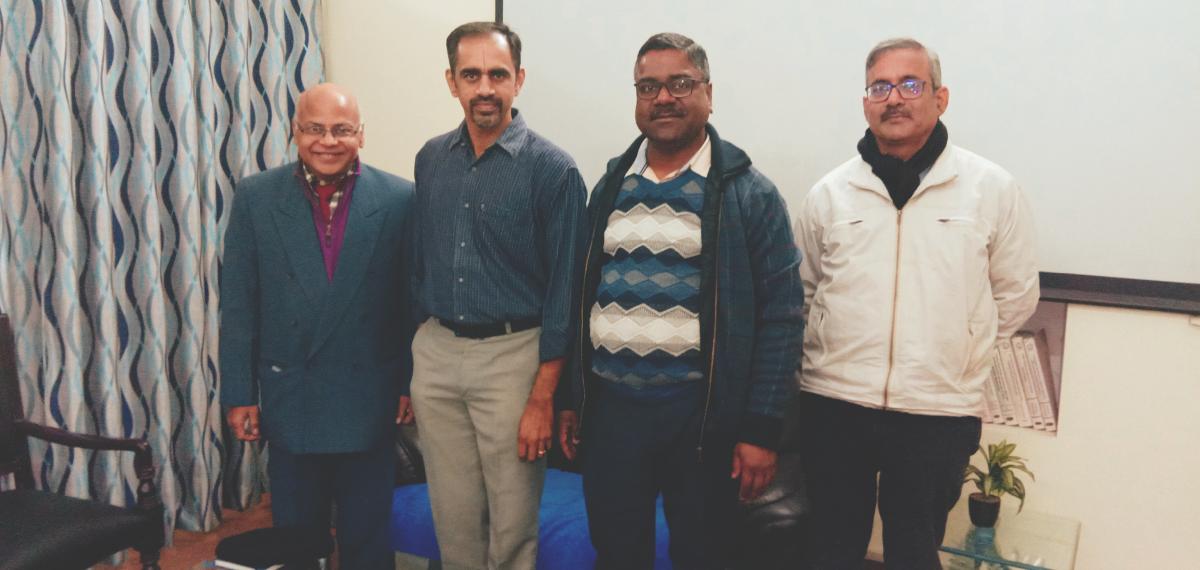 Topic: 
Challenges and opportunities with Edge Computing Vs Cloud Computing by Balaji Krishnan, Extreme Networks, Chennai and an alumunus of 1995 Batch CSE Dept on 02.01.2020. 
---
Topic: 
Discussion on possible academic and research collaborations by
Prof. Sandeep Gupta
,​ Director, School of Computing, Arizona State University, USA and an Alumnus of First Batch (1987) of CSE Dept. on 24.12.2019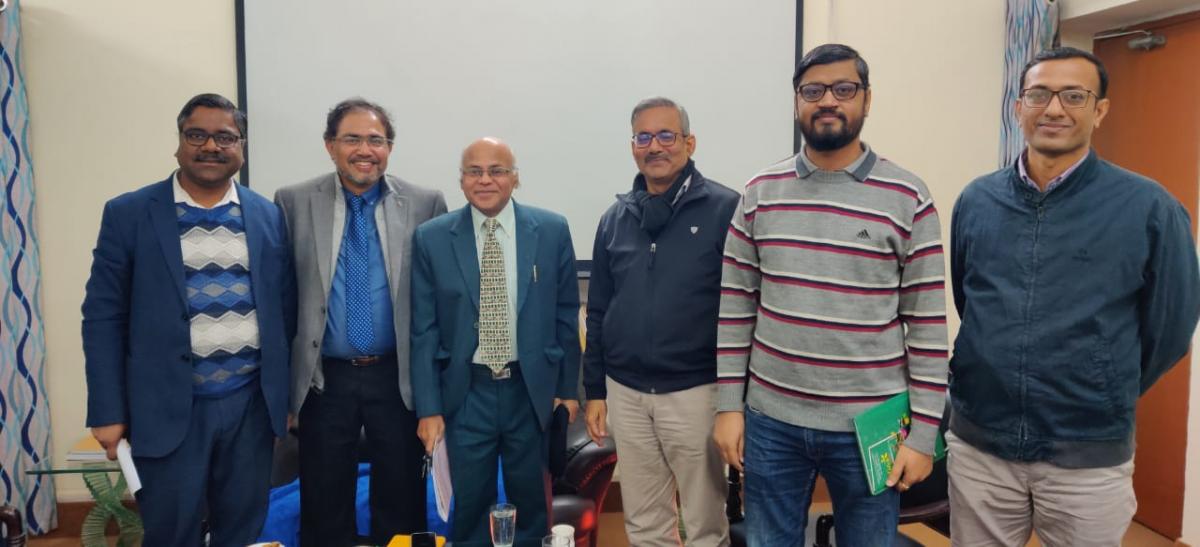 ---
Topic:
 "What is not being explored in Artificial Intelligence?"​ By Dr. Ann Reddipogu, Director, Rkode Ltd., Aberdeen, UK ​ on 22.04.2019.
Topic: Application of Deep Learning​ By Dr. Arabin Dey, Department of Mathematics, IIT Guwahati​ on 7.3.2019
Topic: Bayesian Optimisation and its Applications​ By Dr. Sunil Kumar Gupta, Associate Professor in Artificial Intelligence at Deakin University, Australia​ on 4.1. 2019.
---
Abstract: Bayesian optimisation is a sample-efficient method for optimising expensive black-box functions. It models a blackbox function using a Bayesian model (e.g. a Gaussian process) and uses the model estimated uncertainties about the function values to suggest the next function evaluation. This approach is closely related to well-established reinforcement learning paradigm for sequential decision-making such as Multi-arm bandits, Markov decision processes etc. In this talk, he gave an introduction to Bayesian optimisation and talked about its applications to both machine learning hyperparameter tuning and other real-world applications such as alloy design, short polymer fiber design etc.​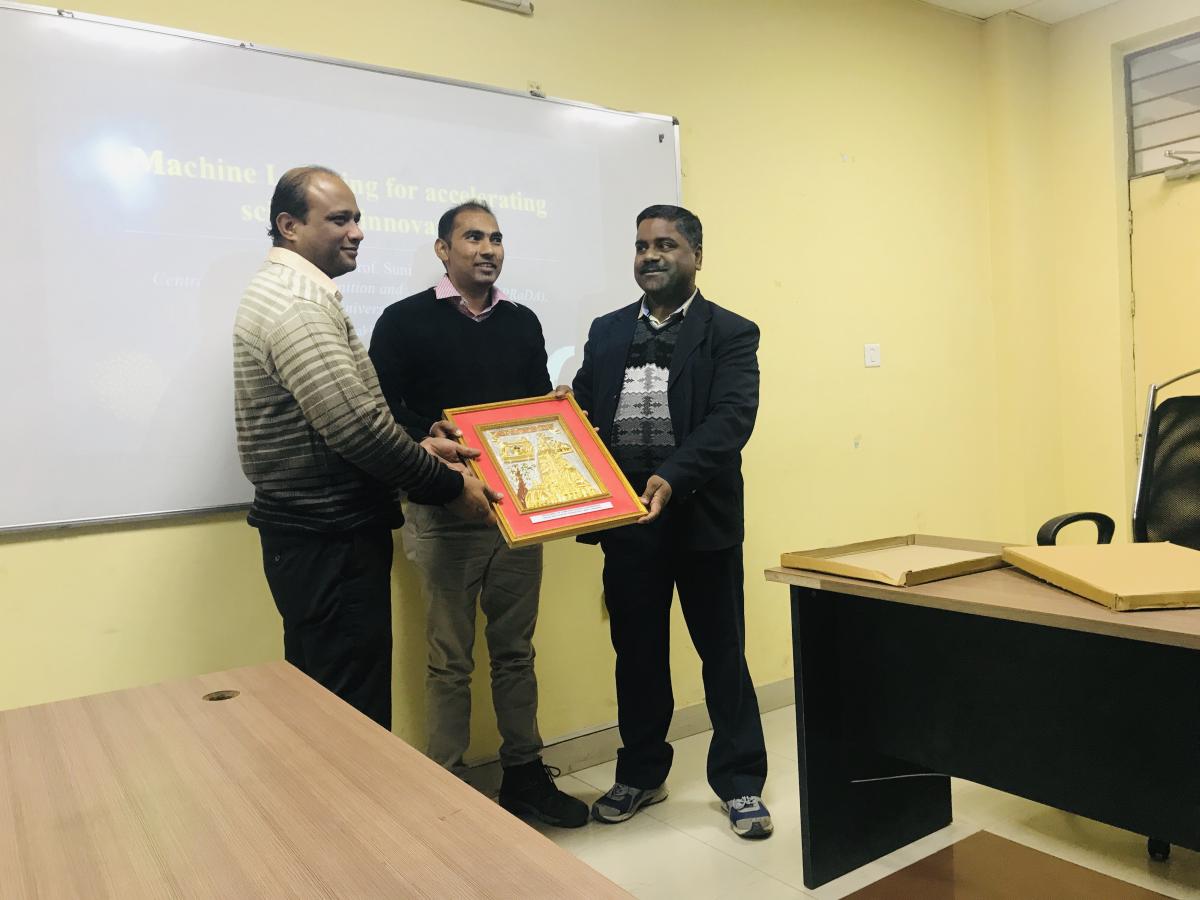 ---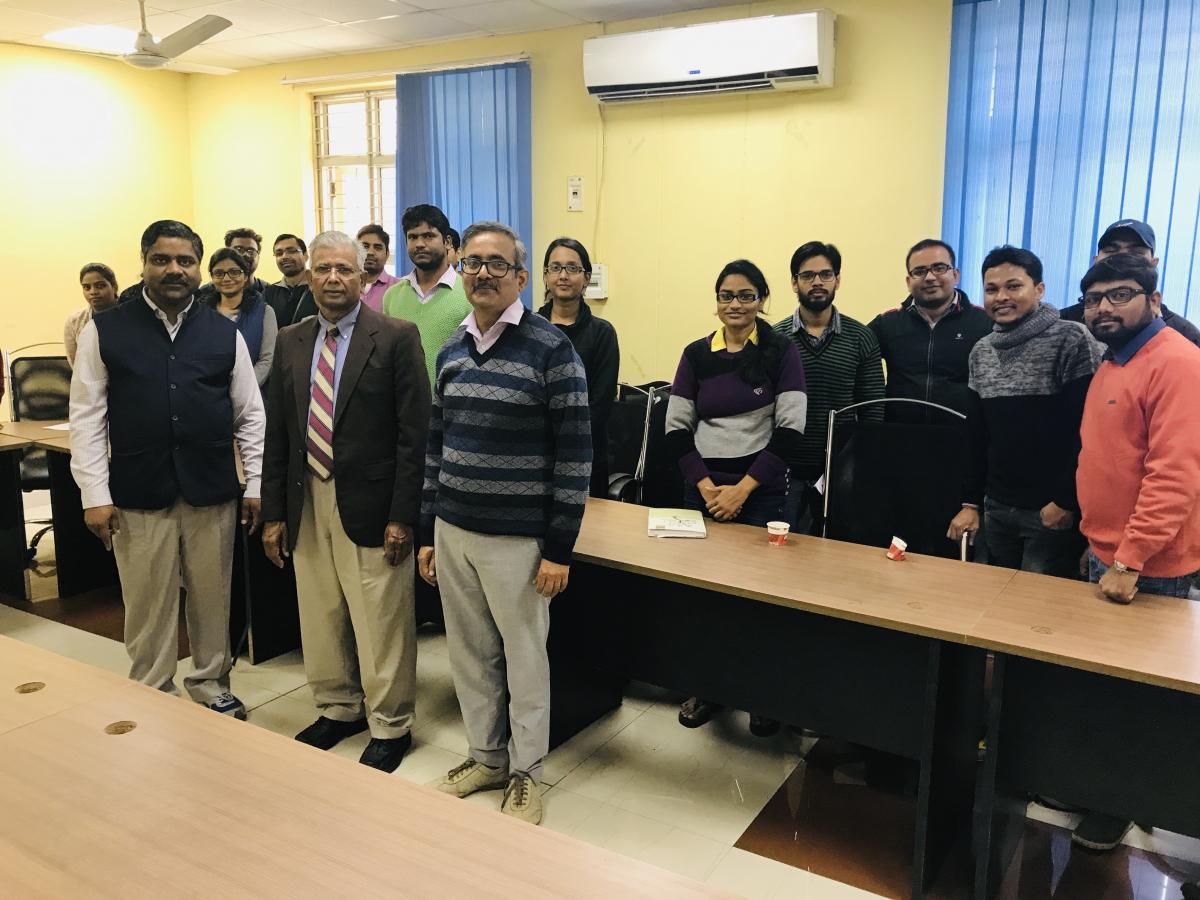 Topic:
 Mobile Edge Offloading Using Markov Decision Processes​ By
Prof. Mansoor Alam
, Professor and Chair, Electrical Engineering and Computer Science Department, The University of Toledo, Ohio​ on 01.12.2018.
---
Topic:
AI and its Applications in Imaging and Vision By Prof. R. Balasubramanian, Department of Computer Science and Engineering, Indian Institute of Technology Roorkee, Roorkee on 15.11.2018.
Topic: Building a webscale knowledge graph​ By Ms Jayanthi Sampathkumar, Principal Engineering Manager in Microsoft​ on 9.10.2018.
Topic: Random Forest and its Applications at the QIP STC on Machine Learning in Image and Video Analytics​ By Dr. Dipti Prasad Mukherjee, ISI Kolkata​ on 8.12.2018
Topic: Generative Adversarial Networks and Its Applications in Ultrasound Imaging at the QIP STC on Machine Learning in Image and Video Analytics​ By Dr. Debdoot Sheet, IIT Kharagpur​ on 4-5.12.2018.
Topic: Video Summarization at the QIP STC on Machine Learning in Image and Video Analytics​ By Dr. Adway Mitra, IIT Bhubaneswar​ on 8.12.2018.​
Topic: Discussion regarding collaboration of department with his company​ By Shailesh Kumar, Chief Data Scientist, CoE AI/ML in Jio and Visiting faculty at Indian School of Business ​on 20.12.2018​.
Topic:  Adversarial Machine Learning​ By Dr. Atul Kumar, IBM India Research, Bengaluru on 10.07.2018.
---
Topic:
Challenges for accessing Information in a Digital Society (13th December 2017)
Abstract:
 New technological developments empower people to lead more self directed lives with more options. On the other hand, new technologies also lead to problematic use or abuse scenarios which can be harmful for society. In recent years, issues like fake news, undue spread of political influence and other unethical uses of information have caused much attention.
The talk discussed issues relating to such challenges and solutions. Especially content classsification technologies carry the potential for "good"and "bad"use scenarios.In addition, information literacy of new advanced tools was discussed.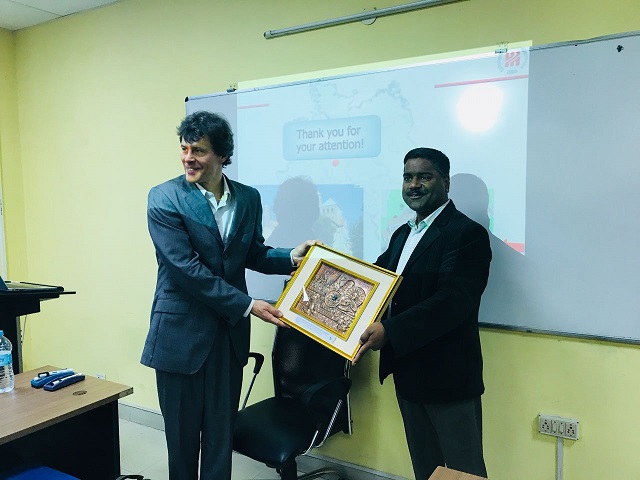 Date :
December 13, 2017
Speaker : 
Dr. Thomas Mandli
Professor, University of Hildesheim, Germany
( Dr. Mandli is Professor for Information Science. He is teaching within the programme International Information Management )
---
Topic:
Databases, Analytics, Operation Research, Cryptography, Blockchain on 4th Aug 2017
Dr. Krishna Ratakonda
IBM Fellow and CTO Blockchain Solutions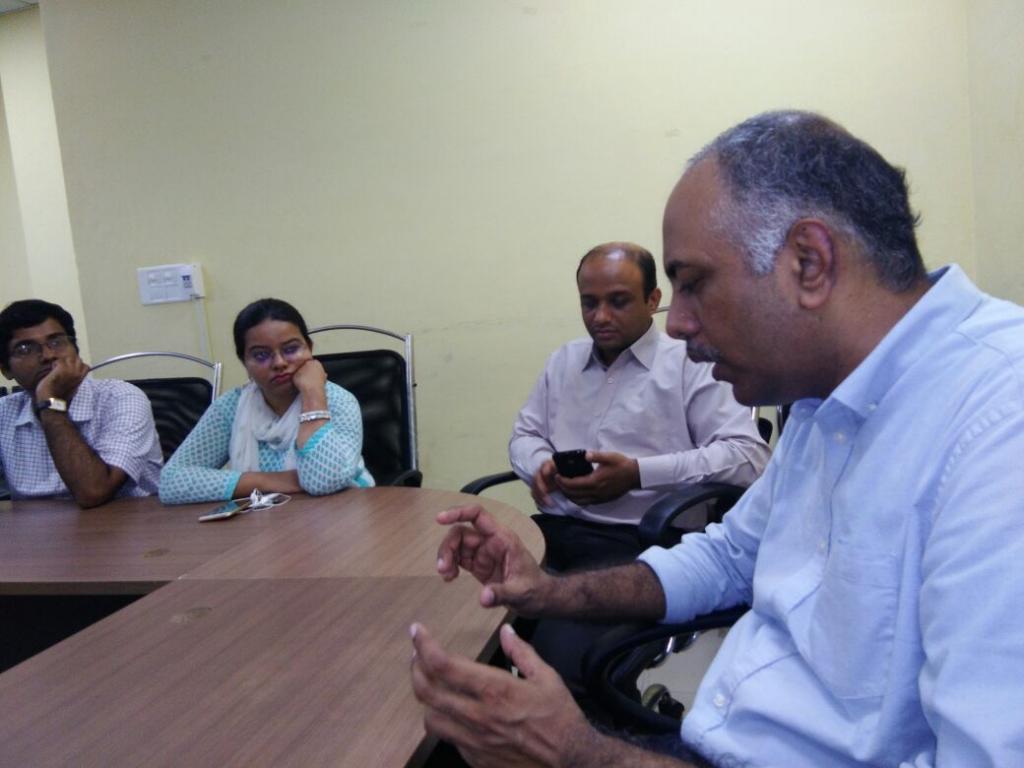 ---
Topic:
Software Defined Networks on 6th Jan 2018
Dr. Mayank Pandey
Associate Professor
Dept of CSE, MNNIT Allahabad, UP, India
Dr. Vidya Durai
Head, L&D Division
Bank of New York-Mellon Group of Companies (India)
Prof. C N Krishnan
Program Director
AU-KBC Research Centre, Anna University Chennai